Soap Challenge Club
learn. make. share. repeat.
Registration Now Open until Monday, June 12 at 2pm CDT!
Register for June only for $14.95 or June through August for $40.50.  First time members, start by creating an account.  Returning members can log in to purchase.  Once paid, just look inside the Members Only section for immediate access to the tutorial!
June Challenge
Watermelon Theme Soaps
by Amy Warden
July Challenge
Swing Swirl
guest teachers Rion & Savannah Brandt
August Challenge
Luna Swirl
guest teacher Christina Greenwood
Join the Club!
The Soap Challenge Club is an amazing opportunity for soapmakers who want to expand their skills.  Each month a different technique or tutorial is presented and prizes from our sponsors can be earned by those who create outstanding soaps using the technique of that month.  (The Challenge Club will subsidize shipping costs for international prize winners outside the U.S.)  Current paid members have the opportunity to vote for the top 3 winners in each category, and I give out recognition awards as well for outstanding soaps that meet a certain criteria.  For more information, see the Upcoming Challenges page.
P.S. If you prefer to learn at your own pace instead of joining the Club, dozens of tutorials from past challenges are available in our Tutorial Shop!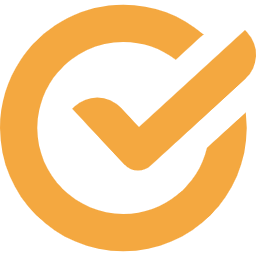 Learn New Techniques
Whether you are brand new to cold-process soapmaking, or you have been making it for many years, the challenges will expand your skills exponentially!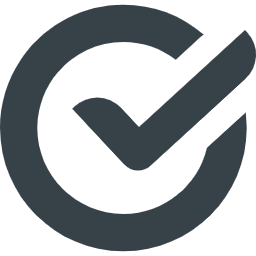 Win Fabulous Prizes
Every challenge is sponsored by a soap supply vendor who provides amazing prizes for the winners in each competitive category, and a Sponsor's Choice prize for the bonus category.
Meet Other Soapmakers
Not feeling competitive? Join the challenges for the camaraderie!  We have our own private Facebook group for our members only where you can interact with others from all over the world, and a non-competitive category where you can show off your work!
May - Combing Techniques
Winners Category by Tiziana Cherubini
May - Combing Techniques
Advanced Category by Mary Hansen
May - Combing Techniques
Regular Category by Annalise Bennett
April - Circling Taiwan Swirl
Winners Category by Sayani Biswas
April - Circling Taiwan Swirl
Advanced Category by Yumi Mori
April - Circling Taiwan Swirl
Regular Category by Rachel Havener
March - Soap Top Designs
Winners Category by Lisa Cunningham
March - Soap Top Designs
Advanced Category by Mandy Welch
March - Soap Top Designs
Regular Category by Georgina Jones
February - Coloring Soap Naturally
Winners Category by Angelique Heiligers
February - Coloring Soap Naturally
Advanced Category by Katharina Hutterer
February - Coloring Soap Naturally
Regular Category by Pav Beranek
Winners Announcements 2023
The dates are linked to the corresponding announcements. Tutorials from these challenges are available for purchase HERE.
May 2023 – Combing Techniques
April 2023 – Circling Taiwan Swirl
March 2023 – Soap Top Designs
February 2023– Coloring Soap Naturally
January 2023 – Dustpan Designs
More Winners Announcements
About Amy Warden
Founder/Teacher/Host
I created this place for soapmakers to learn new techniques, hone their skills, meet other soapmakers, and win amazing prizes and mostly because I knew it would be FUN!
I made my first batch of cold process soap on November 18, 2002, as Christmas gifts for my friends, and I've been making soap ever since!  I've been hosting monthly soap challenges since 2013, and I'm passionate about encouraging soapmakers of all skill levels to become even better at their craft.  I hope you'll join this fantastic community of soapmakers from all over the world!
"The Soap Challenge Club has played a huge role in my growth as an artistic soapmaker. I learned so many fun techniques in the club that I probably never would have attempted on my own, and every month I am inspired to step out of my comfort zone and get creative!"
"What I love about the challenges is that they make me take just a step further than I normally would go. I learned so much in the past few months, I did things I normally wouldn't think of, and now I wouldn't go back."
"I have learnt so much over these past four months, I never would have imagined at the beginning of these challenges that I would be able to create something like this. I am so very grateful to Amy for organising and sharing her knowledge with us. It has been so much fun!!"
"I absolutely love the guided discovery approach and the fact that in addition to receiving outstanding tutorials and tips, I have the opportunity to communicate and exchange the knowledge with the most amazing and talented community of soap makers."
Frequently Asked Questions
Learn How it Works!
Can I participate if I'm not in the United States?
Absolutely!  Everything we do is online, so any soapmaker from anywhere in the world is able to participate.  (All tutorials are in English. You may be able to translate the written portions, but not the videos.)
How much does it cost to participate?
If you register for one month at a time, it is $14.95 per month.  This includes the tutorial that you get to download and keep, the ability to enter your soap and be eligible to win prizes from our sponsor, vote for the winners, and join our private Facebook group.  There may be discounted prices for registering for more than one month at a time.
Do I have to submit an entry?
I leave that up to each member to decide whether they want to submit an entry or not, but it is highly encouraged!  It's the only way to get feedback from the other members, plus the deadline pushes you to create and enjoy the learning process with everyone else. 
How much time do I have to create my entry?
Anywhere from 2-3 weeks.  If you register for the challenge on the first day and get started right away, you'll have a full 3 weeks.  If you register on the last day, you'll still have 2 weeks.
Do I need to submit a bar of my soap to be judged?
Not at all!  Entries are submitted via photo.  You'll find tips for your photography and presentation skills that will help you present your soap in the best way possible.  
How is the material presented?
The tutorial includes both written and video instructions.  There are specific guidelines included that must be met for your soap to be entered in the challenge.  Soon after registration closes, I will do a live video in our private Facebook group to answer questions and go over the guidelines. You can ask questions in the Facebook group throughout the challenge as needed.
Can beginners do the challenges?
Definitely! We've had members who are brand new to soapmaking join the challenges. It's a great way to accelerate the learning curve – especially with the support of the members in our private Facebook group! We're a very supportive and encouraging community.
Who can vote for the winners?
Only those who have registered for the challenge are able to vote for the winners.  They are the ones who have seen the tutorial and know what the technique should look like.
What if I only make melt & pour soap?
The challenges are made for cold process soapmakers only at this time since this is my area of expertise.